Beatrice Vendramin
Official Website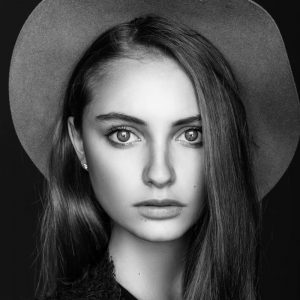 Believe in your dreams beyond limits without ever stopping to be a normal girl.
This is MY Principle
Actress, model and singer since she was a child, Beatrice Vendramin is now an important reference point for generation Z.
She played the role of one of the main characters in Alex&Co, the successful TV series on Disney Channel Italy, where she interpreted the role of Emma.
Beatrice also sang in the hit single Incredibile, Alex&Co's soundtrack, which now counts over 9 million views on YouTube.
In 2016 she had her debut on the big screen on the side of Matthew Modine, Giovanna Mezzogiorno and Margherita Buy in Come diventare grandi, nonostante i genitori directed by Luca Lucini, where she interpreted a teenager dealing with the challenges that this phase of life brings about.
In 2017 she played the role of Aurora in the successful Italian TV series Non dirlo al mio capo 2 with Vanessa Incontrada and Lino Guanciale.
In the fall of 2017 her first book is released I piedi per terra, la testa nel cielo dedicated to her fans, over 800.000 on Instagram, to whom she explains her life philosophy: always believing in your own dreams, with no limits whatsoever, but always remaining an ordinary girl.
Determined and charismatic, although very young, Beatrice already has a clear mind-set : she dreams of a future between the movie sets, fashion editorials and University, which she rigorously wants to attend in London.
WHY NOT CELEBRITIES DEPARTMENT
Via Morimondo, 26 20143 Milano ITALY
Maura Cantatore
maura.cantatore@whynotmodels.com
ph +39 02 485331
fax +39 02 4818342